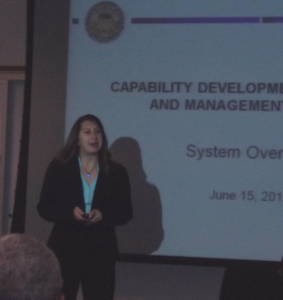 I love to talk. It is a thrill for me to connect with a group, break barriers and get them engaged with a topic.
Whether I am addressing neighborhood citizens, a church congregation, a technical panel or a group of Pentagon generals, my approach is simple: know your stuff and engage your audience in the message. Whether I am speaking to an audience of 3 or 3,000, I aim to be flexible enough in my delivery that my audience can participate. When an audience feels that they own a message, they take that message with them and it resonates. After all, why speak at all if your audience can't remember the message the next day? The next week?
Over the last 20 years, the topics I have presented include Jesus, professional facilitation and mentoring, technical training on a variety of technologies and programs, project management, government acquisition programs, and more.