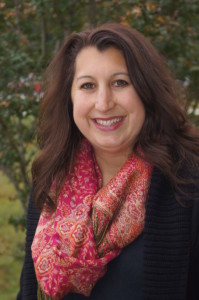 About Gina Nairn
I am what you get when you cross a left-handed techno-geek, a musician, and a writer… a Software Engineer with a degree in Journalism who sings… either I have severe A.D.D., or God has been preparing me for something. Think I'll go with the latter, and enjoy however long it takes to figure out what He's up to.
God is so good! I'm proud of the programs and applications I've been privileged to support for the U.S. government to make business processes more efficient, traceable, interoperable, and affordable. Being able to take those best practices and apply them in a ministry setting full time for two years was a career bonus. Some people viewed my working for the church as "taking a knee" to have more time with my kids. The opposite was true — I have never worked harder in my life. I'm a little bit of a workaholic, and seem to surround myself with other workaholics, so I am always looking for ways to encourage teams, equipping them and energizing them to prevent burnout. I like fresh ideas and approaches to problems, and hate reinventing the wheel.
When someone asks, "What do you DO, exactly?"… well, the answer is a little bit complicated. I have been blessed to work in a variety of technical disciplines. Now I mainly work as a consultant on technical projects. As a "finisher," I am often brought into teams that are struggling to meet deadlines or create deliverables; however, I also help teams with strategic planning and group facilitation.
My specialties include: Public speaking, Project Management, technical management-planning-architecture-design, team management, training, mentorship, change management, worship leading (including lead singing and band leadership), worship production, volunteer coordination, communications, and social media.
My "geek" skills, which is a term of endearment to me, include: cybersecurity (I am CompTIA Security+ certified), web development, .NET development, object oriented design and development, VB, C, C++, C#, Javascript, VBScript, SQL Server, Oracle, Access, UML, requirements management, CMM, and technical writing.
As a journalism student… turned software engineer… turned corporate vice president… while being a worship leader… turned church executive and ministry student… I've done a lot of writing and creating projects that have been helpful, useful or maybe just reflective, but since their creation and initial execution, they have been gathering dust! I decided to use ginanairn.com to share some things that have worked well or been useful to me, so they might in turn help out someone else looking for an idea or two. I also love to write, and when I have time, I'll opine about whatever is on my heart at the moment. You will note that, for the most part, you will struggle to find a central theme on this blog. I do pray one thing — that in all things I do, you see a glimmer of something. To me, that glimmer is a flame lit by Jesus Christ. I hope that you enjoy your time here and leave with something more than which you came!