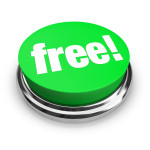 Free Training
My blog contains all kinds of tidbits, helpful hints and how-to articles. I cover new software features that you may not be aware of, freebies, and great time-savers. Click here to get started!
One-on-One Training
Frustrated and tired of not being able to use your computer or software to its full potential? If classes are not your thing, and reading through endless online tutorials and blogs are not working for you, I can help you one-on-one. It is amazing the progress you can make when you have someone to show you the ropes! The training moves 100% at YOUR pace. Sessions are now open on Monday and Tuesday evenings for one-on-one training at my location in the La Plata, MD, area. Bring your own laptop or device (recommended) or use ours. Receive training in 60-minute sessions, with only a 3-session minimum! Topics include:
iPhone usage – how to use an iPhone, backup to iCloud, make the best use of your storage, download apps from the App Store, set up and configure email
Microsoft Office – how to create documents, presentations and spreadsheets in Microsoft Office 2016 using MS Word, PowerPoint and Excel
Microsoft Access – how to create a database and a program to track your organizations data and activities
Microsoft Word Deep Dive – become a true documentation guru, and create amazing-looking documents, newsletters, flyers and other beautiful pieces
Microsoft Excel Deep Dive – learn how to create beautiful spreadsheets that automatically calculate and update your data
Basic Computer Skills – how to use the new Windows 10, and other standard applications, including applications you can download or use online for free!
Home Networking – how to set up WiFi, file sharing, and other beneficial network features in your home
Resume creation and job searching (3 sessions recommended) – put your best self forward in a professional resume. We will create and format your resume together.
Build Your Own Website (5 session minimum + hosting costs additional) – at the end of this series you will have your own working website that you will be able to maintain yourself!
One-on-one Training Pricing
Our training is a great value, and we do not feel the need to bury our pricing! Here it is, for all the world to see!
Best Value: 10 sessions for $599
Great Value: 5 sessions for $349
Good Value: 3 sessions for $225
Each session is 60 minutes. You can build your own curriculum based on the topics above, mix and match, and customize to get the most out of your sessions. Your success is very important to me! Sign up to get started and we will get you up and running in no time!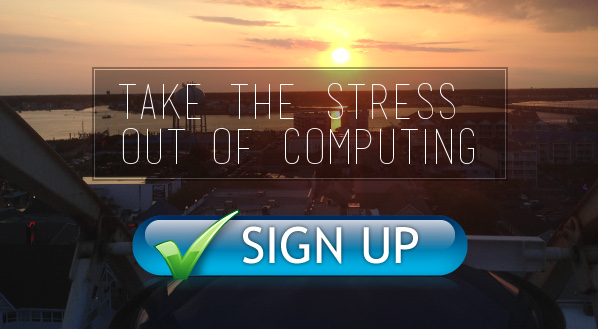 Group or Corporate Training
Training is at the core of efficiency, quality, and consistency of service in every field. Further, training ensures that an organization's investment in tools and software does not get wasted because users did not understand how the tools work.
I provide training in a variety of topics and can customize a curriculum to fit your organization's needs. Training experience includes the creation, production and presentation of quality training programs for classes as large as 100 people. I deliver training in live classroom/lab settings, remotely via video conference or online collaboration tools (Skype, GoToMeeting, Adobe Connect) and recorded videos to allow customers' information to be shared across the world without incurring unnecessary travel expense. Topics have included:
Specialized software training for Army, Navy, Air Force, Marines, Coast Guard and Joint Staff acquisition software (Joint Capabilities Integrated Development System)
Office productivity programs including MS Office products
Content management systems such as SharePoint and WordPress
Ministry teams that implement technical worship production
Ministry teams that provide hospitality in a large (2400-person) church
Inventory control systems
Project Management
Team Facilitation
Crime Prevention (Maryland Community Crime Prevention Institute, Maryland State Police)