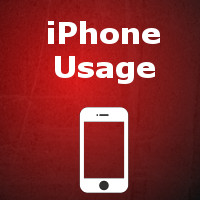 Have an awesome new iPhone but having a little trouble getting the hang of it? We will completely customize your session(s) for what YOU want to know, but sample topics include:
How to get around
Who is Siri and how can she help me?
Tricks to using a touch screen with accuracy
Backing up to iCloud
Using iTunes and the iTunes Store
Making the best use of your storage
Downloading apps from the App Store
Popular free apps and games
Setting up and configuring email
Accessing the camera quickly
Calendars and how to share your calendar (or not)
Using your phone as a flashlight, alarm clock, calculator, kitchen timer, and other handy tools
Setting your "do not disturb" feature so you only receive important phone calls at night (and no other beeps, blips and bothers)
Searching your iPhone data
…and anything else you want to know!